Guaranteed Pest Control For Andover, MA Property Owners
Incorporated in 1646, Andover, MA, is a beautiful city located about 23 miles north of Boston. Not only do we have easy access to city life, but with the Merrimack River running right along the northwestern border of town, we have ample access to the water and the beauty of Mother Nature. Living here is a real pleasure, but unfortunately, pests like it here as well. Local pest populations pose a year-round threat for Andover property owners, and it's important to seek out the proper protection.
That's where we come in. Freedom Pest Control is a locally owned and operated pest control company that has been servicing Essex County and the surrounding areas since 1994. We work hard every day to achieve the goal of servicing our customers with the most advanced pest technologies and environmentally sustainable practices available. Whatever pest problem you're facing, you're not in it alone. "Let us get them before they get you!" Call us today to discuss your residential and commercial pest control needs.
Home Pest Control In Andover, MA
There are so many lovely homes here in Andover, and pests would be happy to infest any of them. Household pest infestation poses serious threats to you, your property, and your loved ones. That's why we suggest looking for professional home pest protection in Andover, MA. Freedom Pest Control has serviced over 900 homeowners with complete pest services. During our residential pest control process, we will:
Inspect for conducive conditions and pest activity.

Determine the correct treatment plan.

Use IPM (Integrated Pest Management) best practices.

Treat pests with the least toxic treatments possible.

Re-inspect to determine treatment effectiveness and next steps.
Whether you're looking for complete bed bug extermination, or large-scale termite prevention, we're here to help you. We use IPM strategies to plan the best course of action for your home. Reach out to us today to learn more about our Gold Protection Plan and we'll get started.
Here's What Restaurants In Andover Ought To Know About Ant Control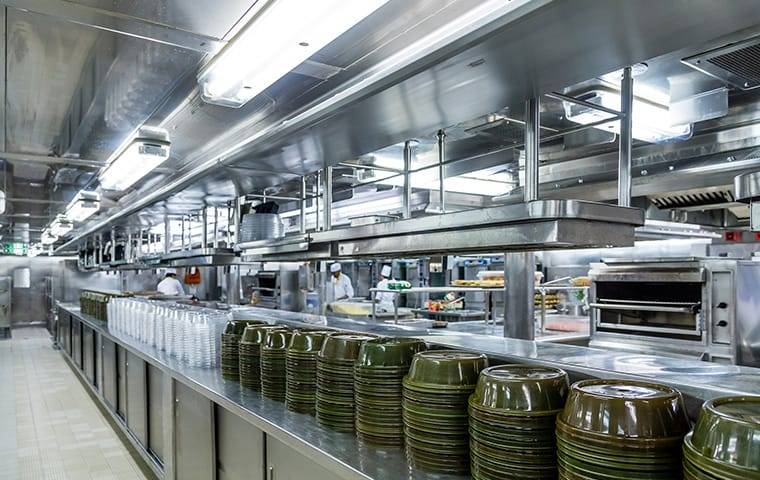 If you own a food establishment here in Andover, it's crucial to be conscious of your ant control needs. Ants are tiny pests that can fit into the smallest openings, cracks, and crevices to gain entry into your restaurant. Once they get inside, they infest food sources, prep surfaces, and vulnerable areas, causing contamination that endangers your customers and your staff. Here are a few preventive measures you can take around your restaurant to minimize your exposure to ant infestation:
Clean up spills and crumbs immediately as they happen.

Keep food in airtight containers and keep trash in a lidded bin.

Regularly sweep and vacuum your area, and keep things tidy in general.

Repair cracks and crevices and seal off any potential entry points.
While these tips are certainly a great place to start, your best bet is still to contact the pest professionals. Freedom Pest Control is here to protect your restaurant and those inside of it from the consequences of ant infestation. Call us today to learn more about our comprehensive ant control and prevention services in Andover, MA.
How To Keep Cockroaches Out Of Your Home In Andover, MA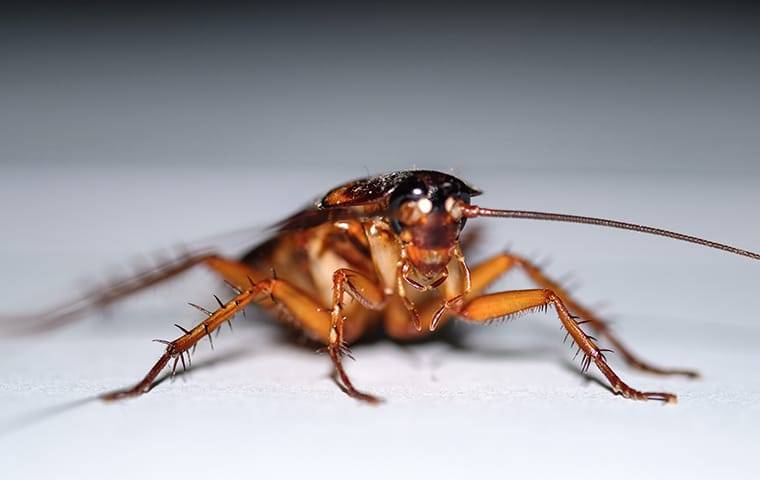 It's upsetting to discover cockroaches, especially when they're inside of your Andover home. These unsanitary intruders cause widespread contamination, and they compromise the well-being of you and your loved ones. If you want to do everything you can to reduce your chances of experiencing a cockroach infestation, there are some things you can do:
Apply weather stripping around windows and doors.

Don't leave any food out, and store it in tightly sealed container, pet food included.

Keep your household appliances clean.

Keep your property clean and free of clutter.

Reduce sources of humidity and excess moisture.
These proactive measures can help you minimize your exposure to cockroaches, but the truth is, none of them are entirely effective on their own. The best, most effective way to guard your home from cockroach infestation is to contact a team of pest professionals. Here at Freedom Pest Control, we offer complete cockroach control and prevention services that leave you with lasting results you can feel good about. Contact us today to get started.
Commercial Pest Control In Andover, MA
We are proud to provide comprehensive commercial pest control that Andover business owners can depend on. We've serviced over 450 commercial facilities, including properties such as food storage facilities, schools, universities, restaurants, offices, multi-unit apartments, food processing plants, and hospitality locations. Our QualityPro certified staff is highly trained, implementing the most effective and efficient pest control methods to tackle your infestation from the inside out. With over 25 years of experience in the pest control industry, you can feel good knowing that when your business is with Freedom Pest Control, you're in the most capable hands possible. Get in touch with us today for your free, no obligation quote.