About Freedom Pest Control
Founded in 1994, Freedom Pest Control is headquartered in Merrimac, Massachusetts, and serves the pest control needs of a large portion of Massachusetts and New Hampshire. We specialize in two areas: Providing an evidence-based, highly-trained, and effective approach to pest management and delivering outstanding customer service. Working with integrity, innovation, collaboration, accountability, and a commitment to give back to our community are just a few of the things that set Freedom Pest Control apart.
A Message From Our President
After spending 25 years in the Naval Reserves, I wanted to pursue my interests and quickly became an Associate Certified Entomologist. Serving is in my nature, so continuing to serve my community by offering superior pest management and animal control to both residential and commercial customers is now my passion. My love to inspire and educate my employees has allowed me to continue growing my business and fortify each team member to pursue individual growth.
Tom Drapeau, President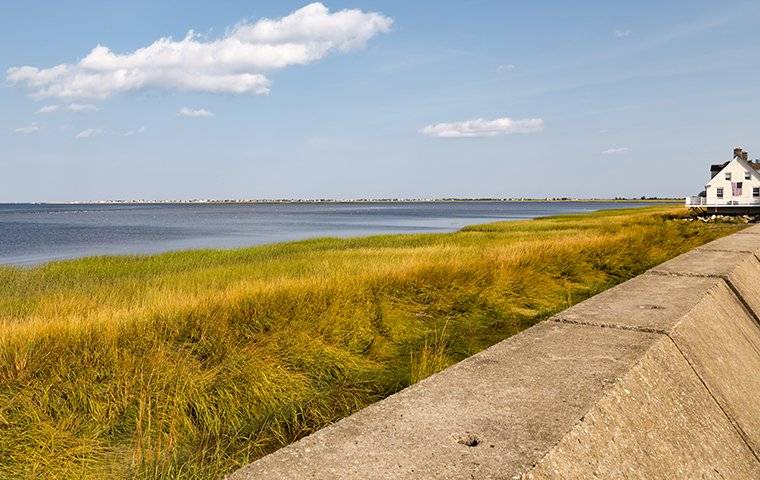 Why Choose Freedom Pest Control?
Seamless, timely, and customized pest control solutions because pests don't follow schedules, but Freedom Pest Control does.

State-Of-The-Art Facilities
Our headquarters in Merrimac house a state-of-the-art lab where we study pest behaviors and biology and identify insects, rodents, and animals. This allows us to innovate programs and techniques to keep our clients' facilities, businesses, and homes pest-free. We are dedicated to advancing the science of pest control in order to deliver the absolute best to our clients.

Highly Skilled Service Technicians
Our Educational Facility is adjacent to our lab. Here, we provide continuing education for our expert technicians. Our service technicians are committed to staying at the forefront of our industry so they can use their expertise to solve pest problems in the homes and businesses of the clients we serve. We also host on-site consulting workshops for our clients and their employees.

Environmentally-Sustainable Practices
With our scientifically advanced methodology, we understand that pest control is about so much more than spraying chemicals and hoping for the best. At Freedom Pest Control, we use our knowledge and technology to develop environmentally sustainable practices that are safe for the environment, your family, and your pets. You can feel good about choosing Freedom Pest Control for your pest control needs.
Our Vision Statement
At Freedom Pest Control, we strive to provide the best possible service at every touchpoint for our customers. Freedom Pest Control has deep roots in the community we serve. We will provide innovative pest management solutions with friendly and caring customer service, protecting the environment and giving back wherever we can.
Freedom Pest Control Guarantee
Freedom Pest Control promises to provide you with superior pest control services customized for your specific needs. Should you not be fully satisfied, we guarantee to provide corrective services at no additional cost to you for up to 30 days. If the pest issue persists and is not rectified within that time period, your monthly fee for that service will be refunded to you.
Our Service Guarantee
We guarantee to provide you superior Pest Control & Wildlife Control services by offering:
A comprehensive inspection of your home or commercial property

Providing you with a customized Integrated Pest Control Plan to suit your specific needs

Courteous, reliable, responsive service coordinated with your schedule

Providing you with a secure online account to view inspection reports, upcoming appointments, upload photos, make secure payments, or simply ask questions

Notifications for appointments based on your communication preferences.

Knowledgeable, fully trained, and qualified Pest Control Technicians that have been background verified