Professional Pest Control For Atkinson, NH Properties
Just about an hour from Boston, the town of Atkinson, NH is a wonderful place to call home. Incorporated in 1767, our town is full of history, embodying the peacefulness of country living, while still offering ample urban access. It's nice to go for a scenic drive along Main Street, allowing you to behold the beauty of Atkinson. However, pests also love it here, and that means we are vulnerable to experiencing pest infestation.

For the best pest protection around, you've come to the right place. Freedom Pest Control is a locally owned and operated company that has worked hard to service customers with the most advanced pest technologies, and the most environmentally sustainable practices available. We've been servicing properties throughout Rockingham County and the surrounding areas since 1994, bringing an unparalleled level of integrity, collaboration, and innovation to every job that we do. Reach out to us today to get started.
Home Pest Control In Atkinson, NH
Here at Freedom Pest Control, we provide complete residential pest control solutions to over 900 local homes. Whether you're looking for quality bed bug extermination, or termite prevention, we're here to help you. We use IPM strategies to plan the best course of action for your residence. Our home pest control process includes:
Inspecting for conducive conditions and pest activity.

Determining the correct treatment plan for your home.

Using IPM (Integrated Pest Management) best practices.

Treating pests with the least toxic treatments possible.

Re-inspection performed to determine treatment effectiveness, and next steps.

Ongoing follow-up services as needed.
Whatever household pest pressures you're facing, we've got your back. We bring over 25 years of industry experience to the table, and we guarantee lasting results you can depend on all year. Get in touch with us today to learn more about our Gold Protection Plan, and how we can help protect your home from household pest activity.
Seven Signs You May Have Termites In Your Atkinson Home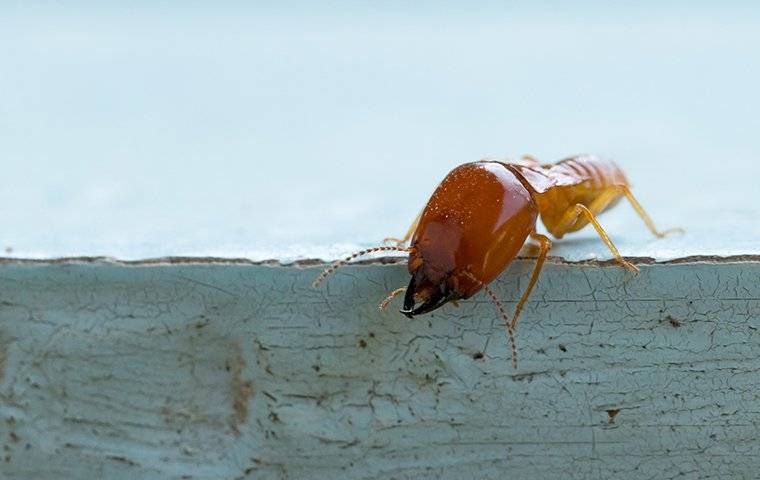 Termite damage can be devastating for Atkinson homeowners. These wood-eating pests are tiny, but they can cause colossal property damage that puts you and your loved ones in harm's way. If you're not sure whether you have termites on your property, here are seven common signs to be on the lookout for:
Buckling ceilings, and painted walls that bubble and peel.

Damp, damaged, or weakened wood that sounds hollow when tapped on.

Mud tubes in the ground traveling to openings along your foundation.

Swarmer termites that fly around looking for new places to nest.

Visible cracks and crevices along the foundation.

White ants in the soil (they are really worker termites).

Wings discarded on the floor near doors and windows.
If you notice any of these indications of termite activity, call the team at Freedom Pest Control as soon as possible. We offer year-round termite control and prevention services that our valued customers can depend on. Contact us to set up your initial inspection, and we'll get the ball rolling.
Ant Prevention: A Guide For Atkinson Residents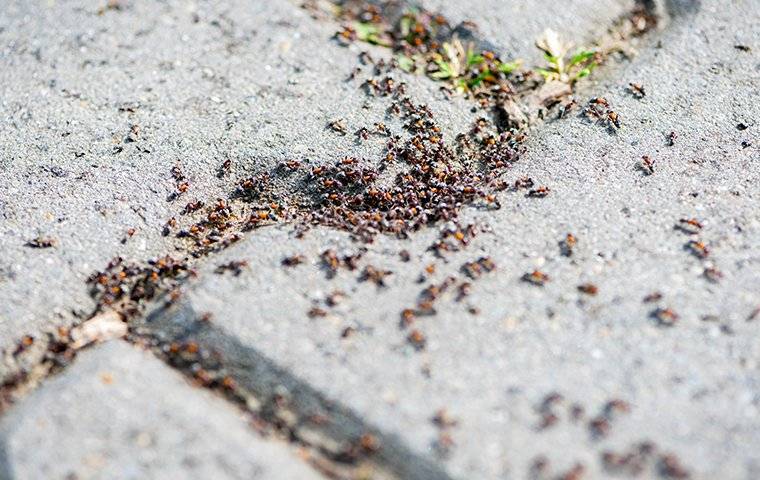 When ants get into your home, they spread rapidly, quickly growing their populations until the situation becomes completely unmanageable. That's why it's important to be proactive in your efforts to prevent ant activity. Here are some helpful tips to avoiding ant infestation:
Eliminate all access points by sealing cracks and crevices around the outside of the home.

Eliminate standing water and any sources of excess moisture.

Keep branches, trees, and bushes well-trimmed, and directed away from the house.

Keep food properly stored in tightly sealed containers.

Maintain a high level of cleanliness, and practice proper sanitation.

Maintain functional downspouts and gutters to keep water flowing away from the foundation.

Repair leaky pipes, faulty faucets, and malfunctioning drains.

Take your trash out on a regular basis, and make sure it is kept outside in a lidded bin.

Use a dehumidifier in damper areas of the house like basements, crawl spaces, and attics.

Wipe down counters, sticky jars, and residue, cleaning up spills/crumbs.
For comprehensive ant prevention services that protect your property all year long, Freedom Pest Control is here to help you. We work with you to develop the right approach to treat your home, keeping you and your loved ones guarded from infestation on a continued basis. Reach out to us today to get started.
Commercial Pest Control In Atkinson, NH
Freedom Pest Control services over 450 local businesses in the area, providing dependable commercial pest control solutions that business owners can feel good about. With a team of associate certified entomologists, our team can expertly design a customized treatment program for each business. Our specialty is in providing commercial INTRAP services:
INTRAP (Intelligent Real-Time Alert Program)

State-of-the-art intelligence program.

Monitors your facility, and alerts us of any pest activity.

Our streamlined system makes our services as responsive and predictive as possible.
No matter what type of business you run, we want to help. Our team has serviced a variety of facilities, including food storage industries, schools, universities, restaurants, offices, multi-unit apartments, food processing plants, and hospitality. We're here to address all over your commercial pest control needs, so "let us get them before they get you!"