Professional Pest Control For Danvers, MA Properties
Located just a short drive from Boston, the town of Danvers is an ideal location for families and individuals looking for a suburban experience. With a quaint downtown that's filled with eclectic eateries and locally-owned shops, as well as more sprawling neighborhoods and well-regarded public schools, Danvers only continues to flourish. The area sees four distinct seasons that range from a chilly and snowy winter to a warm and humid summer, and everything in between. While this climate is perfect for people who enjoy watching the leaves fall, it also leaves their properties vulnerable to pest problems at every turn.
That's why Freedom Pest Control has been dedicated to bringing Essex County pest control that is safe and reliable for the last 25 years. Our business was founded on the tenets of integrity, using evidence-based treatments, and always providing customers the highest quality service no matter the situation. That's why to this day we continue to innovate, utilize environmentally-sustainable practices, and provide customers with their own portal for the most seamless experience. If your property could benefit from pest control, contact us today.
Home Pest Control In Danvers, MA
As a family-owned business, at Freedom Pest Control, we believe in keeping your home safe and free from pests. This is a mission that we've been on since our inception 25 years ago. It's why our technicians undergo background checks and rigorous training, and it's why we're a QualityPro Certified company. We follow Integrated Pest Management (IPM) methods in our search to provide you with the best residential pest control solutions. Utilizing IPM means that we will always begin with a comprehensive inspection of your home, both inside and out, and then design a treatment plan that is focused on environmental and biological factors first, providing you with long-lasting results that protect your home season after season. In addition to our general pest control offerings, we also provide homeowners with solutions for termite control, bat removal services, attic restoration, and more.
In addition to our superior residential pest control solutions, at Freedom Pest Control we look to make your entire experience seamless as well. That's why we strive to be professional, knowledgeable, and friendly at every visit, and it's why we provide every customer with their very own portal.
The Importance Of Pro Rat Control For Danvers Businesses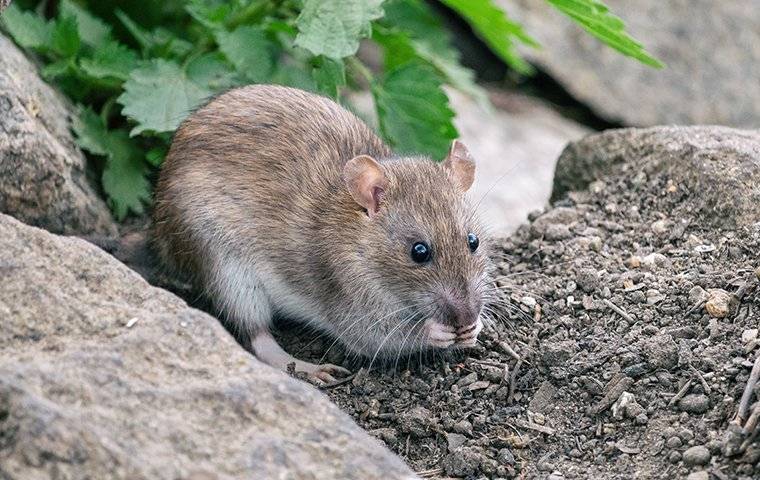 Rats are a sneaky pest that can make their way inside your Danvers business in a multitude of ways. Some rats utilize the sewer system while others may take advantage of overhanging tree branches and climb them. Once they've gained access to your property, rats are very likely to bring with them parasites like fleas, ticks, mites, and bed bugs because of the unsanitary conditions that they live in before making it to your restaurant or office space. While they're spending time on your property, rats are hard at work scavenging for food, chewing on anything they can find, and building shelter, the results of which can be devastating. Through their feces, urine, saliva, hair, and bites, rats are capable of spreading tularemia, rat-bite fever, hantavirus, and salmonellosis. Their constant need to gnaw on things can mean significant property damage and even fires. And then there are their nocturnal habits, which is very inconvenient for businesses, as well as their ability to breed in rapid succession and in high numbers. If none of these risks sound appealing to you, then you want to contact Freedom Pest Control for rat control that you can trust. Our exclusive INTRAP system along with Integrated Pest Management methods of exclusion will keep your property rat-free all year long. Contact us today for more information.
Are These Termites In My Danvers Home?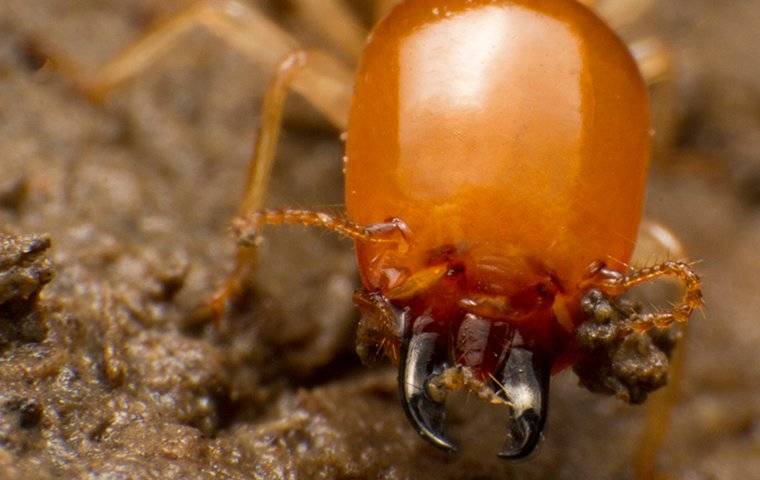 Termites are devious pests that can find their way to your Danvers home at any time. They eat away at the wood around your property, leaving you with possibly thousands of dollars in significant damage. In Danvers, you're most likely to encounter these species of termites:
Drywood. The drywood termite has pearly white, evenly shaped wings that are nearly the same size as the termite's actual body. They tend to be light brown in coloring with an almost translucent effect.

Dampwood. With jagged wings and an amber coloring, the reproductive swarmer is hard to miss. The termites that work within the walls of your home have a large set of front pincers and range in color from yellow to dark brown.

Subterranean. Typically creamy white in coloring, these wingless termites typically attack from the home's foundation.
For termite control that you can trust, contact Freedom Pest Control today.
Commercial Pest Control In Danvers, MA
When it comes to protecting your business, one of the best investments that you can make in your property is commercial pest control. At Freedom Pest Control, we aim to provide businesses of the Danvers area with safe and reliable solutions so that business can continue as usual. This means a pest control philosophy that is guided by Integrated Pest Management (IPM), the industry gold standard. What IPM allows us to do is get at the root cause of your pest problems in order to keep them from recurring, or in preventive cases, stop them from happening in the first place. This method also means that we use chemical application as a last resort and can be nimble in the way we provide treatment, assessing as necessary.
Our company is QualityPro Certified in order to provide you with the best service around and all of our treatments are approved by a board-certified entomologist. With our dedication to innovation, integrity, and your continued satisfaction, Freedom Pest Control is your solution for all of your commercial pest control needs. For more information on keeping pests out of your business, contact us today.