Reliable Pest Control In Hamilton, MA
Hamilton is about as idyllic as New England towns get. It's located approximately 45 minutes outside of Boston so residents have access to the big city without all of the hustle and bustle. There are excellent public schools in Hamilton as well as polo fields, apple orchards, boutique fitness studios, state parks, and countless eateries that suit every appetite. But living in the Northeast means that the weather can change at any moment, which creates constant opportunities for pest problems.
At Freedom Pest Control, we have been liberating homeowners and businesses from pest problems since 1994. Our reliable Essex County pest control is designed around your needs and utilizes environmentally friendly, evidence-based practices to treat the issues that you face. We are a locally-owned QualityPro certified company, so all of our technicians undergo extensive training and are intimately familiar with local pest problems because we're also your neighbors.
For more information on our pest control offerings, please contact us today.
Home Pest Control In Hamilton, MA
At Freedom Pest Control, we have been committed to serving Hamilton homeowners with honesty, integrity, and excellence since we began operations in 1994. Our core mission is to provide you with the highest quality service at every step of the process because we understand how stressful dealing with pests can be. We are dedicated to innovation, which is why we have our own state-of-the-art facility where we test new products and procedures before implementing them in your house. All of our services are built around Integrated Pest Management, which means that we'll customize a program to your specific concerns and it will be environmentally sound as well. We provide access to our Gold Membership Plan, which provides year-round protection from pests like ants, cockroaches, rodents, stinging insects, and more. We also offer the option of pest-specific services for termites, mosquitoes, and bats. And with our customer portal, you can view service reports, findings, and billing information with the click of a button.
For more information on our residential pest control programs in Hamilton, please call us today.
Three Easy Tricks To Protect Your Hamilton Property From Termites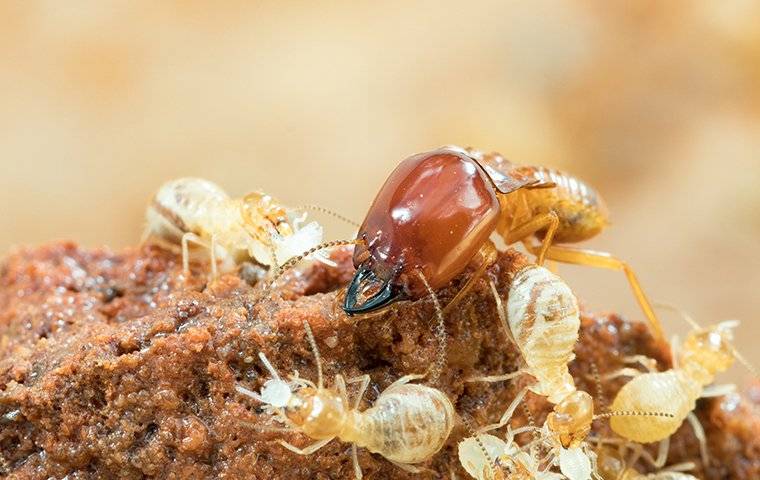 Termites are some of the most expensive pests that you can come across on your Hamilton property. To prevent issues from arising, try these three tips:
Address moisture issues. Termites are attracted to wood but some prefer wood that's been damaged due to water issues, which is why it's important to look for these problems regularly and fix the ones you find. Additionally, use a dehumidifier in places like basements, and don't let condensation build up outside of your home if you use air conditioning units.
Avoid wood-to-foundation contact. This entails steps like creating an 18-inch barrier between mulch and your property, never stacking planks of wood alongside sheds or other structures, and always keeping firewood at least 20 feet away from your home or business.
Seek the assistance of a pest control professional. Preventing termites is difficult to do on your own and by working with an expert, you don't have to worry about something going wrong.
For reliable termite control in Hamilton, contact Freedom Pest Control today.
When To Expect The Return Of Stinging Insects In Hamilton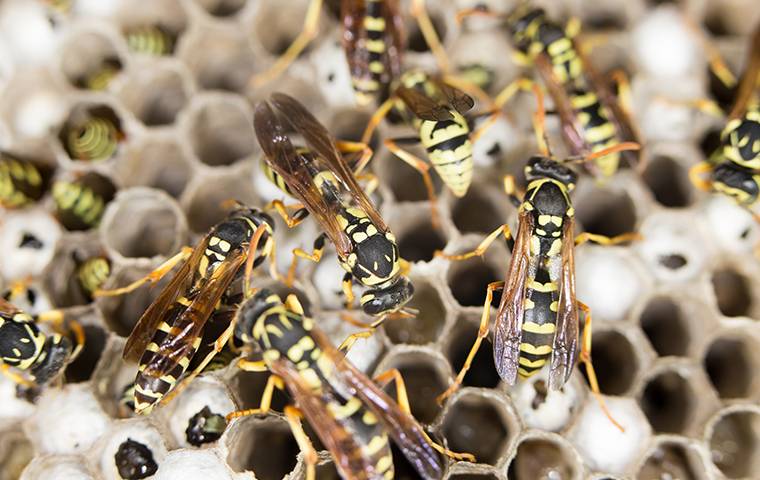 Picture trying to enjoy an evening in your Hamilton backyard or hosting a celebration over the summer and suddenly you notice a collection of wasps or hornets. This is a very common situation for locals during this time of year, which is when stinging insects are far more prevalent. They begin to leave the nest or create new ones once the temperatures rise but are also attracted to blooming flowers, fruit trees, and other sweet smells that are plentiful during this season. Another key factor that attracts stinging insects is the presence of food and garbage, which is usually associated with summer cookouts. If you have a party and leave food uncovered or have overflowing garbage bins during the week, you may find yourself encountering dangerous stinging insects.
Professional help from Freedom Pest Control is the safest and most effective way to address these pests because our technicians can safely remove nests and apply treatments to prevent future activity. For more information on Hamilton stinging insect control, contact us today.
Commercial Pest Control In Hamilton, MA
Your Hamilton business has a lot going on and encountering a pest problem is not on the schedule. Something as simple as ants or as complex as cockroaches can be detrimental to your bottom line. At Freedom Pest Control, we make sure that your property is always protected from the pests that seek to invade it. We are a locally-owned QualityPro-certified company with more than 25 years in operation. This experience, along with the ongoing education that we provide for our technicians, makes us the most qualified team around. We are also very curious and are innovating constantly at our state-of-the-art facility. These things are important to us because they help us provide you with the highest-quality, evidence-based services possible. As a commercial customer, you'll benefit from a tailored treatment program, routine monitoring with our INTRAP system, access to our online portal, and a pest-free guarantee throughout the year.
If you're concerned about infestations, contact us for more information on our commercial pest control solutions in Hamilton.