Professional Pest Control For Plaistow, NH Properties
Resting along the border of New Hampshire and Massachusetts, the small town of Plaistow is known for its excellent public schools, its numerous well-kept parks, and its proximity to nature. With a quaint downtown, Plaistow is a picturesque New England town that offers its residents the best of everything. And with this idyllic location comes four key seasons and seemingly limitless opportunities for pests to take over your property. That's why Freedom Pest Control is fully committed to making sure that you have a pest-free existence. We place a lot of value on integrity, professionalism, and honesty, which means that you'll not only get the best results but you'll also have a seamless experience as well. For more information on how we can keep your home or business free from pests, contact us today.
Home Pest Control In Plaistow, NH
Pests may find their way into your Plaistow home at any given time because of environmental factors as well as the structure of your home itself. But this doesn't have to be the case. At Freedom Pest Control, we are dedicated to making sure that your home remains a haven, either with preventive maintenance or corrective services. So whether you're looking to keep ants at bay or need to monitor for termites, we have the solution for you.
All of our products and services are environmentally friendly, making them safe for everyone inside the home as well as the environment. Utilizing Integrated Pest Management, we're able to create lasting results that keep your home safe year-round. Our technicians are QualityPro certified and regularly undergo education and training so that we can ensure that they're always providing you with the best service possible. And because we know that everyone's needs are different, we're able to customize a plan to suit your goals, schedule, and budget. In addition to general pest control, we offer pest-specific services for rodents, termites, wildlife, and more. For more information on how we can help keep your home pest-free, contact us today.
What Plaistow Homeowners Need To Know About Termite Control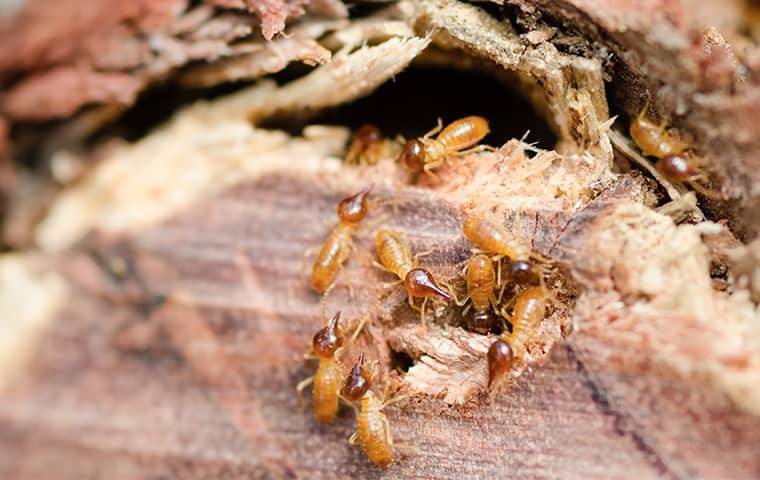 With termites being one of the most costly pests that Plaistow homeowners could face, practicing proper prevention and control is key. Here are a few things that local homeowners need to know:
Make sure that all mulch, woodpiles, and other wood-related items are removed from your home's foundation.

When using mulch, make sure that there's at least a four-inch barrier between it and your home.

Store log piles at least 20 feet from your home and five inches off the ground.

After a rainstorm or any significant amount of rain, confirm that the soil around your home is not overly moist.

Address water damage inside your home.

Look out for the signs of potential damage: swollen floors and ceilings, bubbling paint or wallpaper, piles of frass, which is sawdust-like excrement.

It's never too soon or too late to call the professionals! Prevention is key with termites, but even if you have a current problem, professional help is always the safest call.
For complete protection against termites and the damage they cause, contact Freedom Pest Control today.
Why DIY Cockroach Treatments Often Fail In Plaistow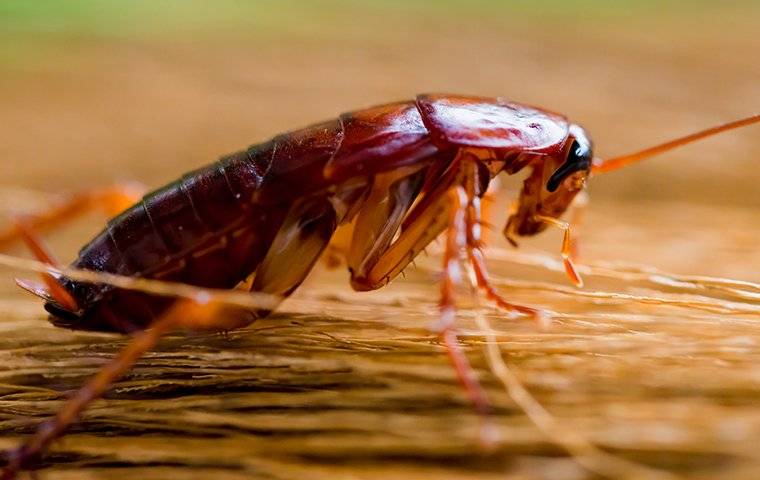 It's common for property owners in Plaistow to try containing and getting rid of a cockroach problem on their own; however, these DIY treatments rarely prove effective. They fail because:
Cockroaches tend to hide from humans.

The most common species, the German cockroach, is evolving to be more immune to many readily available pesticides.

They have strong exteriors making them difficult to crush.

They're fast, moving up to three miles per hour.

Cockroaches can live for extended periods of time without sustenance, so if you cut off their food or water source, you won't necessarily get rid of the problem, you'll just see them less.
To avoid letting cockroaches become a problem in your home or business, contact Freedom Pest Control today.
Commercial Pest Control In Plaistow, NH
Pest infestations are risky business for Plaistow businesses, as they can be unsafe, costly, and damaging. At Freedom Pest Control, we've been the local experts since 1994, continually providing businesses and commercial operations with the highest quality of pest control around. Each of our customers receives a completely customized experience, but one that is built around safe, reliable solutions. Everything we do is built upon the methods of Integrated Pest Management, which means minimal chemical application, understanding your property in its entirety, and finding sustainable solutions. In addition to the type of pest control we practice, all of the technicians at Freedom Pest Control are QualityPro certified and are educated on the latest practices and technologies on a regular basis. And on top of the services and level of professionalism that we provide, each customer has their own portal so that all of your information and findings are easily accessible. To learn more about how we can help keep pests out of your business, contact us today.